We create contemporary art in the form of kinetic sculpture and interactive exhibits.
Kinetic Art
Our sculptures vary widely in size and content. They may be automated or manually activated and often include interactive components that allow observers to participate in the experience and alter the trajectory of the motion.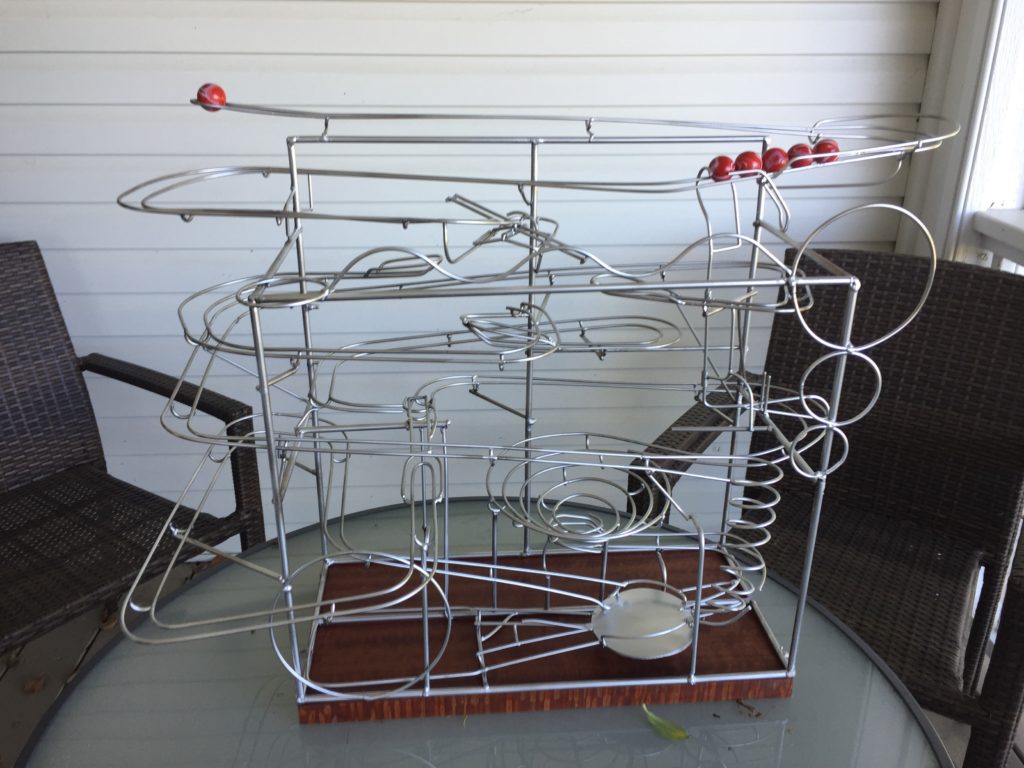 Interactive Exhibits
Libraries, museums, schools, airports, businesses, and trade shows, often use interactive exhibits for public enjoyment and educational experiences. We design unique and memorable exhibits for a variety of applications.
Complexity Science
We are exploring the ways in which kinetic art can operate as an experimental platform for research in complex behavior.
Please contact us for more information.