We specialize in integrating electronics, software, and mechanics to provide unique solutions. 
You are invited to challenge us with difficult or unusual problems where our background and expertise can be helpful. We can contribute with modeling and computer simulation, as well as proof of concept analysis, physical prototyping, sensor selection, and software structure.
Give Us a Sketch. We use a lot of block diagrams to identify subsystems and components, as well as intended functionality. Often, they can replace hours of text documents and provide equal or better value.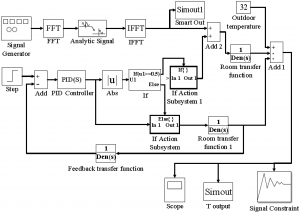 Non-disclosure Agreements – We readily sign and abide with any fair and reciprocal NDA and are comfortable working in classified environments. Please contact us for more information.
New Clients – There is a passion to what we do, which leads us to invest our own time to see if we are a good match for a new client. Therefore, we are excited to learn about your needs and create a brief written proposal.  Check us out and see if we can help.
Please feel free to contact us for a no-charge, no-obligation initial consultation.