These are often called "rolling ball sculptures" where marbles interact with embedded components to create interesting motion. All sculptures are made from stainless steel and hand formed to custom shapes and sizes. Each one is unique.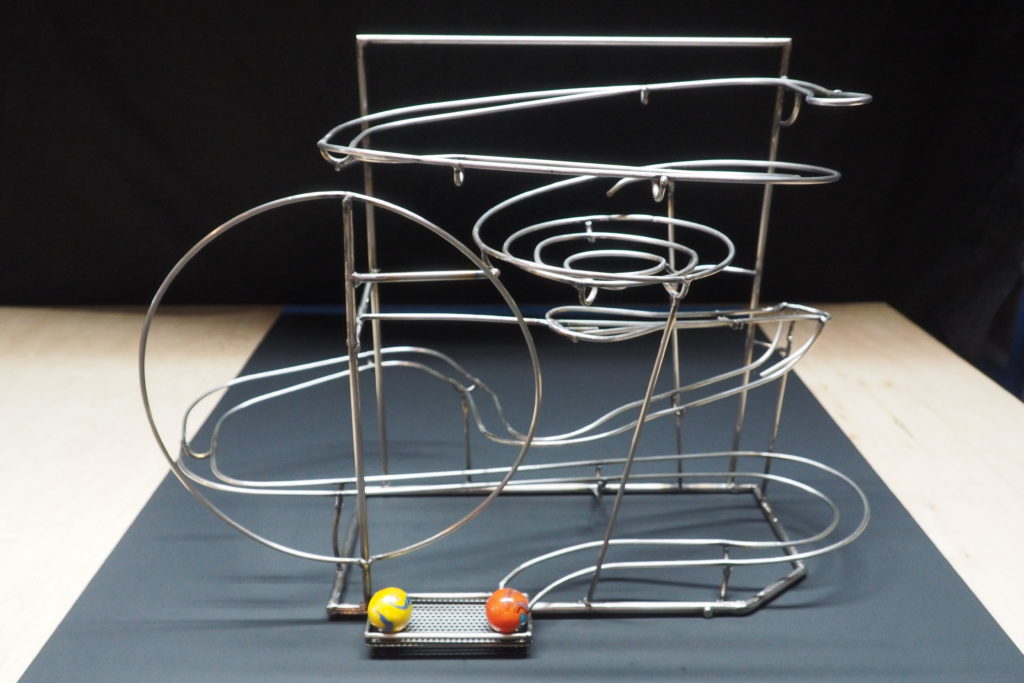 "Circle Center"  18″ x 10″ x 13″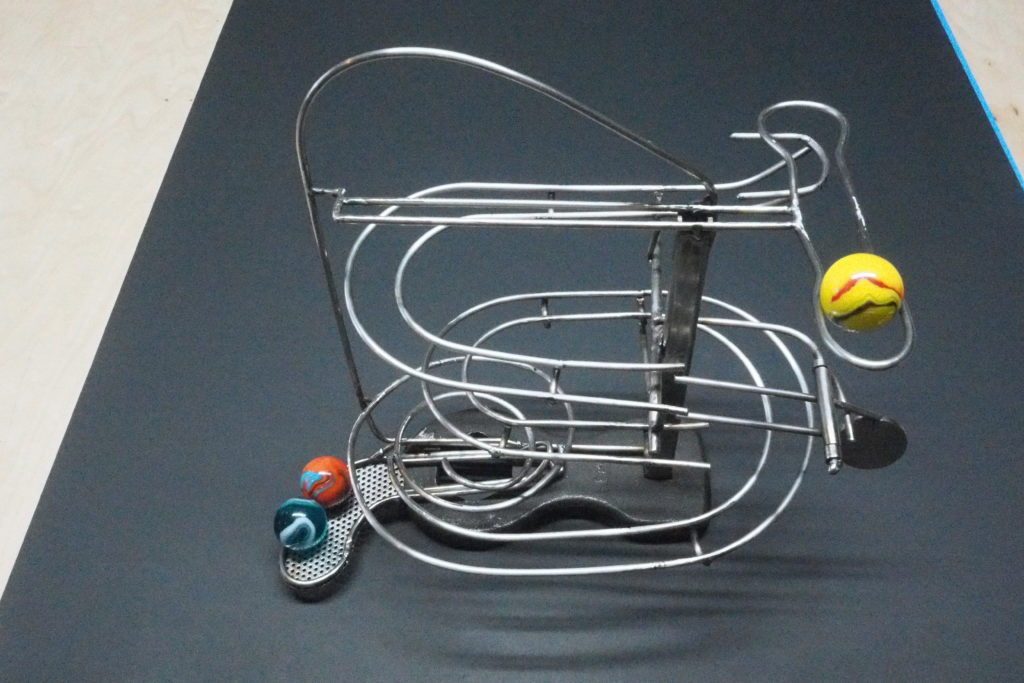 "Desktop Switch"  11″ x 7″ x 10″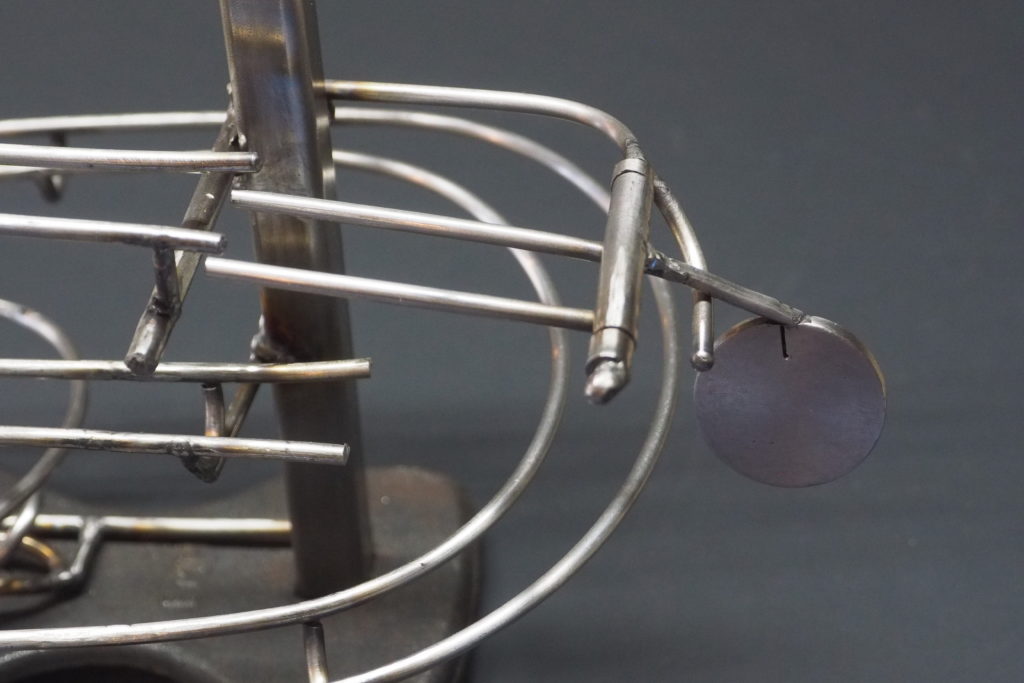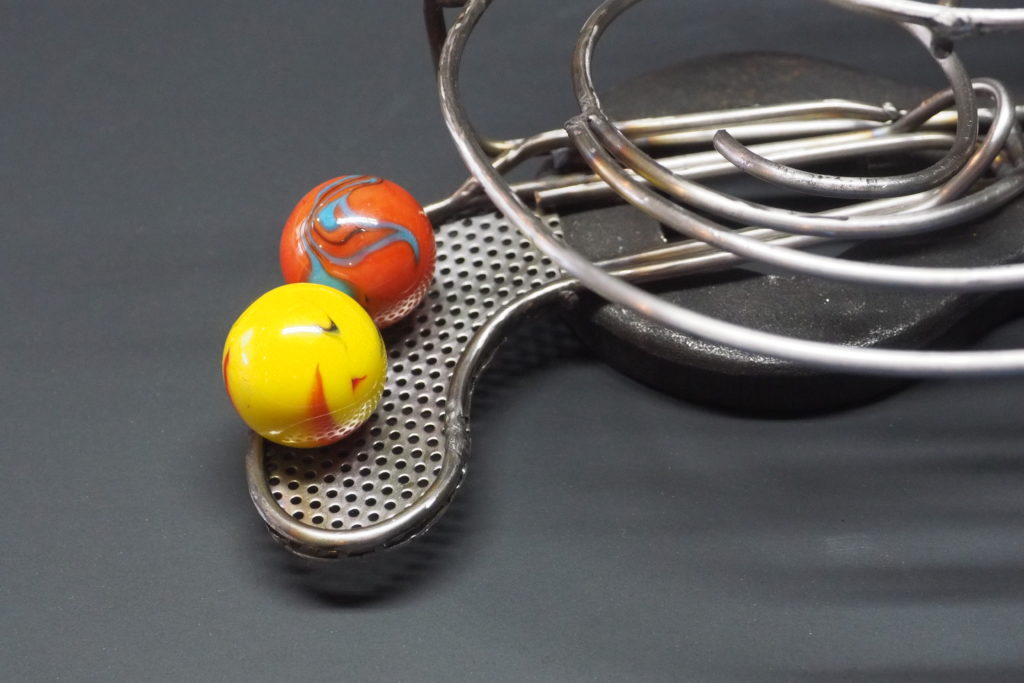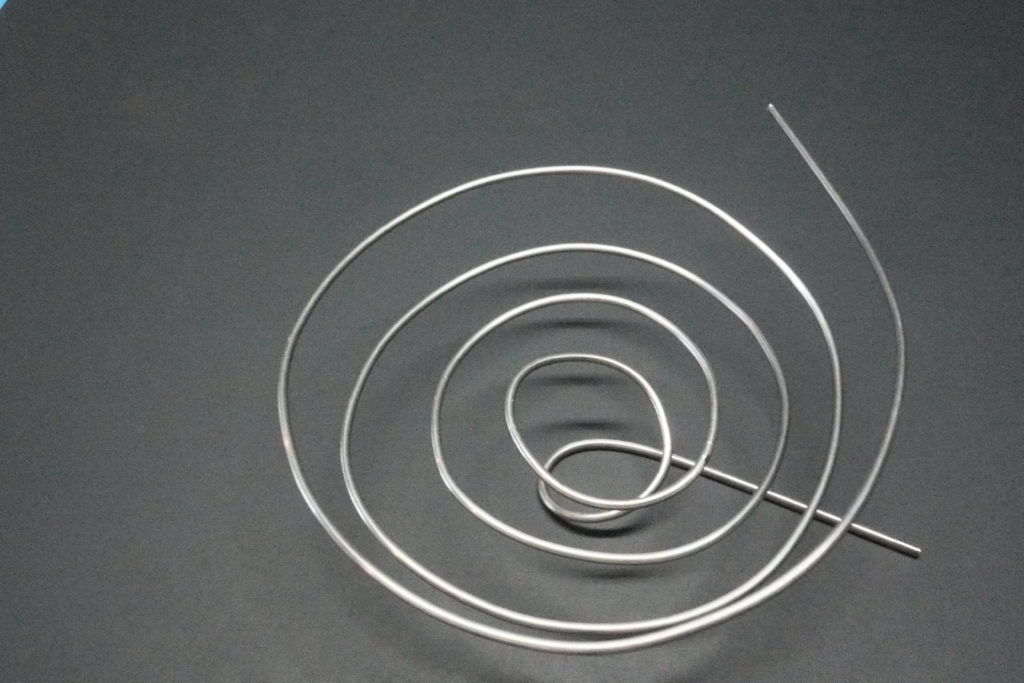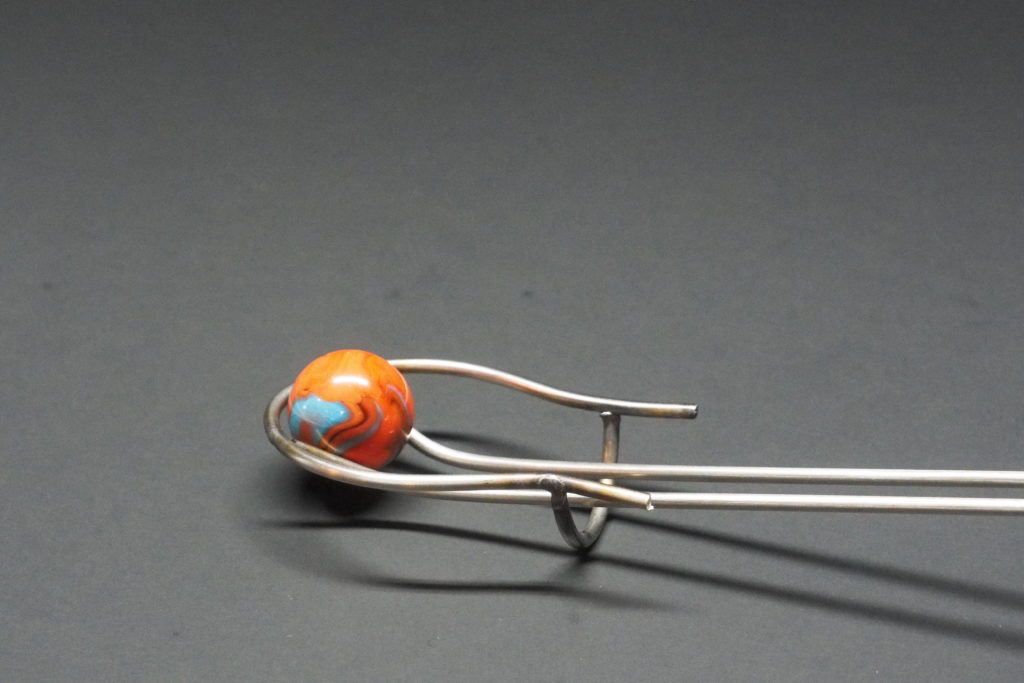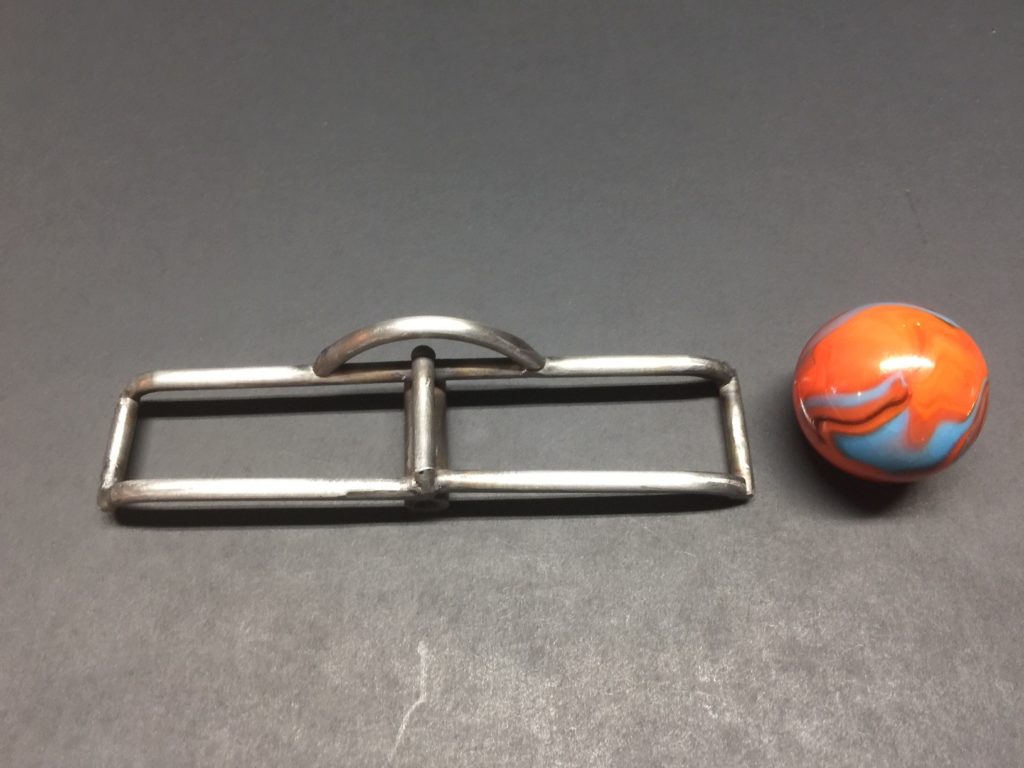 Please contact us for more information.