We have extensive experience in prototyping electronics, mechanical, software, and interface components for industrial, medical, and military projects.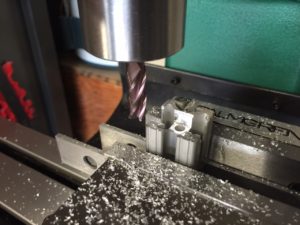 Rapid prototyping is often a very cost effective approach to proof-of-concept and can identify unexpected problems or verify important parameters early in the development process.
How fast? – We can often order components, machine parts, design circuit boards, and provide software-ready subsystems in one to two weeks, depending on system complexity.  Here is a gallery of some of our rapid prototypes:
Please inquire about the technologies you are interested in. While some of our work cannot be disclosed in a public domain, we have numerous examples of previous projects that include motors and actuators, grips and related robotic components.
Please contact us for more information.